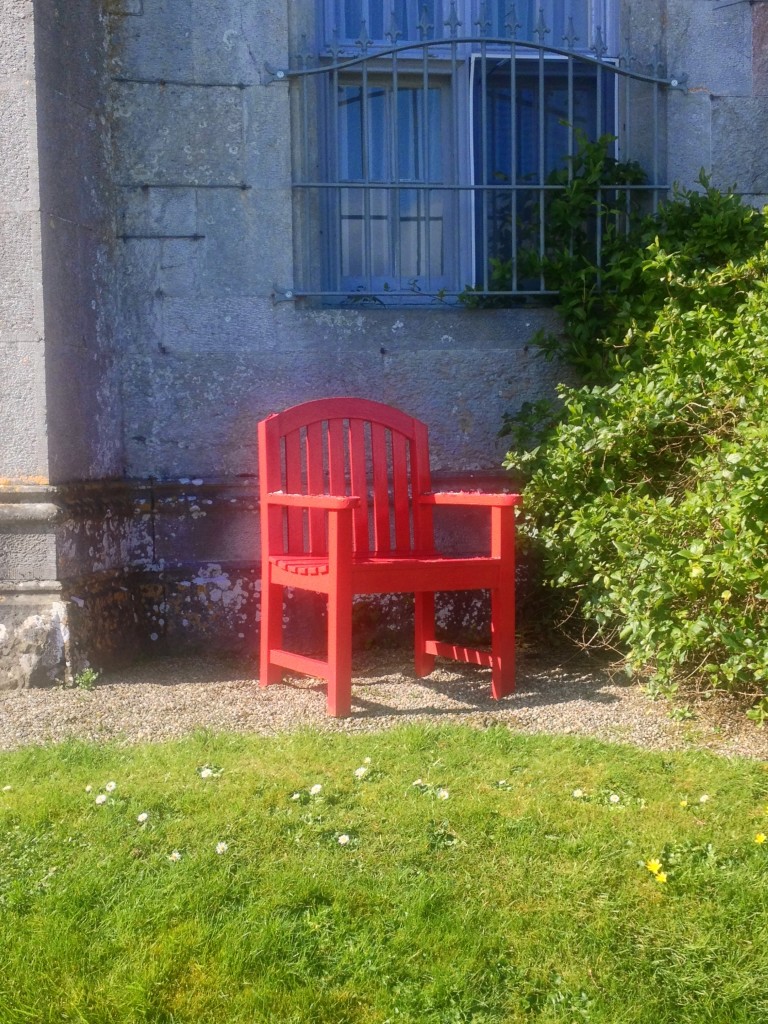 This is the third and final installment of my series on the dementia specific advance medical directive. This one is about the nuts and bolts of the contents of the dementia directive. And yes, it's on the long side. . . .
Rule 1:  Remember that simply filling out a form will not make your wishes magically known to the world and automatically enforced according to your intentions.
You have to tell people, like your health care agent, the successor agent and maybe others as well – what you want. You can't make them enforce the document if you are cognitively compromised or incapacitated – this is why you must be selective about whom you select to carry out your wishes.
If you want to go through with executing the dementia directive, you must know that you need to have detailed discussions with loved ones and decision-makers(like health care agents) so that you can clearly communicate your wishes as well as answer questions about an agent's and/or a loved one's ability or willingness to make such difficult decisions.
Don't pretend you can take the easy way out on this downhill run – the simple act of filling out a form will not accomplish your goals. Over the years I have talked with more than a couple adult children who found or became aware of their deceased parent's living will after the parent passed away.  I think that people who wish to have an "aggressive" dementia directive followed must be prepared to ask that their health care agent go to court on their behalf to uphold its provisions.  Why? The states which currently allow for medical aid in dying (including Colorado) do not have provisions which would extend to patients suffering from dementia (they must be a hospice patient) nor do they allow for a health care agent to obtain life ending medication on another's behalf. 
Question: Would an aggressive living will provision allow a health care agent's direction that a care facility discontinue spoon feeding a person with advanced dementia be enforceable? 
Answer: It depends or . . .  I don't know.  
The doctor-authored forms highlight the importance of giving a copy of the directive to your loved ones and your doctor, but keep in mind that your doctor is not going to be the person responsible for enforcing the provisions of your dementia directive.  That is the job of your health care agent, so this is why it is of paramount importance to choose the right person for this important job and make sure you have answered questions about how the person is to perform that job.  Keep in mind that a number of physicians I have spoken with over the years feel that only a "fresh" advanced directive is worth following and the dementia directive – due to the typical years-long cognitive decline and long period of a patient lacking decisional capacity – could make for complications with medical practice.
Rule 2: Provide just enough details, but not too many.
"Dementia" is a broad condition or disease where mental ability declines and is severe enough to interfere with an individual's ability to perform everyday tasks, including managing finances (often evident in early to mid-stage dementia) and providing informed consent to medical treatment. Dementia includes dementia as a disease process and its related disabilities, Alzheimer's disease, mixed dementia, Lewy body dementia, vascular dementia, frontotemporal dementia, as well as other types of dementia and can include a "behavioral" expression
This link contains Dr. Barak Gaster's Dementia Directive form.  That form goes into quite a bit of detail about quality of life issues related to self-determination along a continuum from mild to moderate to severe dementia.  From my perspective and experience, I like the detail the directive provides but the details could also create ambiguity and potentially produce guilt on the part of family (members or caregivers) in that it provides direction to not receive medical treatment such as antibiotics.
Question: Can I include the dementia directive as an addendum to my Colorado Living Will?
Answer: Yes!
This is an option in Colorado because you can include a reference to "other directions" in the Colorado form.  You can find one here on the Kaiser website, the website from which the form was taken (the Colorado Advance Directives Consortium) is no longer operative.  Here's one suggestion for additional instructions:
If I am conscious of my surroundings but have an advanced stage of dementia, as defined below, that will likely be fatal, and I am consistently and permanently unable to do any of the following (_____) communicate verbally or in another meaningful way, (_____) swallow food and water safely, (_____) care for myself, and (_____) recognize my family and other people, and, in my physicians' judgment, it is very unlikely that my condition will substantially improve, I now direct that:
a. ____ I not be fed, through the assistance of another person, or by other means.
b. ____ I not be given fluids if I cannot swallow on my own.
c. ____ I not be given medicine other than pain-relieving drugs, which may be delivered intravenously if deemed necessary. 
Here's the final bits…
Here's a link to Kaiser Health Network's article from last year about an "aggressive new advance directive" which would let people express in advance their preference that, in the event they experience dementia which progresses to late-stage (and can last for many months and sometimes years) they be allowed to refuse food.
Note that the New York directive allows two options: (1) a refusal of all oral assisted feeding; or (2) feeding assistance focused on comfort only. You can read more about this "New Advance Health Care Directive Developed For those Who Fear Dementia" and find a link to download the NY directive here.
Finally, there is yet another form for Washington state, which is known as "End of Life Washington's Alzheimer's Disease/Dementia Mental Health Advance Directive," which is specifically NOT an advance medical directive but is rather a "mental health advance directive." Notwithstanding the fact that AD and other forms of dementia (Pick's disease, Lewy body dementia in Parkinson's etc.) are neurodegenerative diseases are medical in nature and not "mental" or behavioral health disorders. I find this document confusing for this reason. How could anyone be expected to distinguish between the provisions of two separate advance directive documents – one medical and the other mental health – when the affected person has advanced dementia?
While the Death With Dignity folks have put their support behind the Washington form, it is unlikely that such a mental health advance directive for dementia would be recognized in other states. One of the interesting aspects of AD is its challenge to modern medicine's boundary between neurology and psychiatry, and AD remains a neuropsychiatric disorder. It is listed in the DSM-V as a neurocognitive disorder, If someone is but AD remains a medical illness and not a psychiatric one. Happy planning!
© Barbara E. Cashman and www.DenverElderLaw.org  2019. Unauthorized use and/or duplication of this material without express and written permission from this site's author and/or owner is strictly prohibited. Excerpts and links may be used, provided that full and clear credit is given to Barbara E. Cashman and www.DenverElderLaw.org  with appropriate and specific direction to the original content.