You can reach Barbara Cashman, LLC at (720) 242-8133.
Barb thinks the ability to communicate well with her clients is of the utmost importance.  Effective and sensitive communication is particularly important in the field of elder and estate law –  practice areas that often involve a high level of emotion and stress for clients needing legal assistance.  Each of the practice areas listed below typically involves sensitive personal information, so compassionate and helpful communication from an attorney can help establish trust.
Guardianship, Conservatorship and Estate Administration
Probate court is a special state court which deals with protective proceedings (guardianship, conservatorship) for incapacitated adults. Where there is no durable power of attorney for health care or for general (financial) matters, guardianship and conservatorship may be necessary to meet the person's needs in the event they are unable to take care of themselves or manage their finances. If you need to get a guardianship or conservatorship for another, probate a will after someone has passed away, or open an intestate (where there was no will) estate, probate court is where such matters (and other related proceedings) are filed and resolved.
Estate Planning for Individuals and Families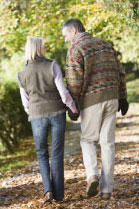 Maybe you've heard you need a will . . . but when will you really know? When it's too late!
Yes, estate planning is about death and disability – but it's also about leaving a plan by choosing where your property ends up when you're gone, maybe also who you want to take care of your kids (or pets), or if you're a business owner, how to maximize value and ease transition conflict for business succession. If you use a financial adviser, you will want to know that estate planning can ensure liquidity and be consistent with a financial plan.
Elder, Probate and Intergenerational Mediation
Mediation can be particularly effective in probate or family disputes where family conflicts or dysfunction often overshadow the legal, financial and care management issues. Elder law, estate planning, and probate are uniquely suited to mediation, because mediation can allow the parties to a conflict (typically family members and others with close emotional ties) to reach their own agreement. The parties' solution is usually preferable to a decision imposed by a court or another third party and may promote the healing of relationships that have become strained or difficult. The nature of court proceedings does little to preserve important relationships or empower those within a conflict to have a voice, and that is where mediation can be particularly valuable to resolve disputes.  You can read a Q & A about this topic here.
Elder Law and Life Planning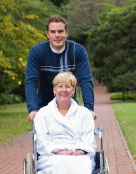 Elder law is a relatively specialized law practice area but it covers a broad spectrum of legal questions ranging from wills, trusts, and durable powers of attorney, to matters relating to devising a strategy to meet housing and independent living challenges, as well as long term care planning and the ability to effectively manage one's own affairs, along with many other issues. The legal issues are often intertwined with financial, emotional, personal, and physical ability or disability issues. An effective attorney-client relationship in the elder law context requires counsel to bring more than just legal expertise to the table. Elder law attorneys must also understand the aging process and be aware of some of the related medical issues and cognitive decline issues facing elders and the planning challenges these present, as well as be familiar with and able to work with the network of supportive and professional services and providers for the elder population. Most elder law attorneys also make home and health care facility visits when necessary, and they must be capable of dealing effectively with the unique ethical issues which can arise in the course of representing elders.
Durable Powers of Attorney
Do you know who would be willing and able to take care of your financial affairs in the event of your illness or disability? A general durable power of attorney (POA) is a powerful document which allows an agent you as principal select to take care of your financial matters if or when you are unable to do so. The POA remains revocable while the principal remains alive and retains capacity, and an agent acting under a POA is well-advised to be aware of the limitations and restrictions in the POA and under Colorado's new statute. A well-drafted POA can be conservatorship unnecessary. The POA is not without its "dark side," however, and a principal should not sign a POA without full consideration of its implications – it is a "license to steal" when used by the wrong person or for improper means.
Have you spoken to someone about how you want certain health care decisions made in the event you are unable to make them for yourself? A health care power of attorney, along with an advance directive (living will) can help chart a person's desired course for who they want to serve as a decision-maker for medical care in the event the person cannot give informed consent, along with how they wish to be treated. Durable powers of attorney and advance directives can serve as a map for how you wish to proceed in case you can't "go it alone." POAs can usually prevent an expensive and often emotionally difficult trip to the probate court for either a guardianship (to take care of health care decision-making), or a conservatorship (to manage finances), or both – for an incapacitated person. As preventive tools, powers of attorneys must be executed in advance – prior to the incapacity.