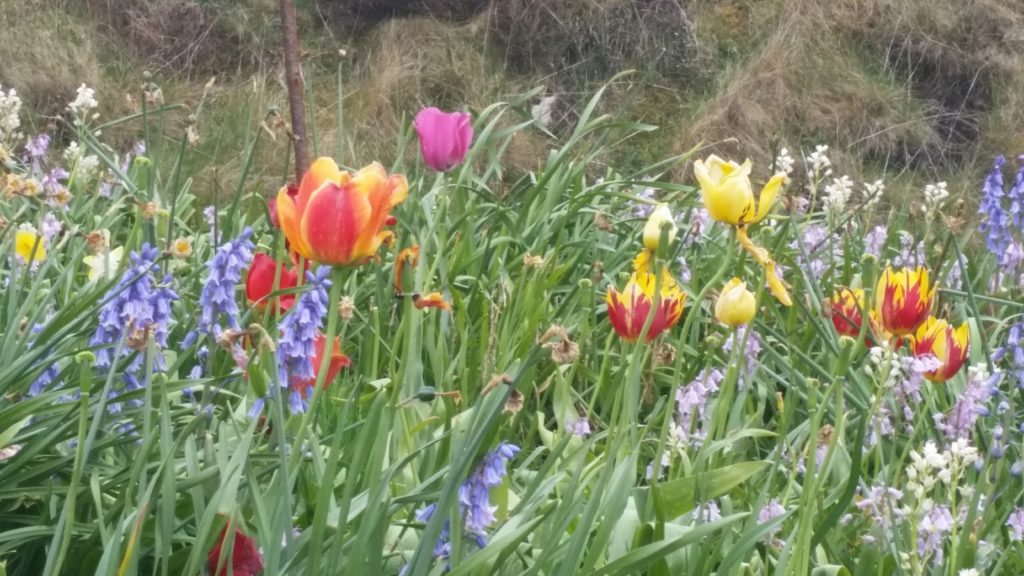 This is the second installment of my series.
If you're reading this post you might be one of the few people willing to talk about dementia – specifically about YOUR dementia. You may have determined, regardless of whether you think you will suffer from some sort of dementia or significant cognitive impairment in later life, it's a good idea to express your wishes while you can.
Making decisions for a person with advanced dementia is difficult at best, and at its worst, making the decisions in a vacuum – without any idea what the person with dementia would have wanted – is exponentially more difficult.
Do you have strong preferences about how you wish to be treated if you suffer from dementia?
Perhaps you have been around long enough or have simply paid attention to witness the challenges and difficulties we have with dying in America, particularly with the kind of dying which appears to play out in slow-motion – which often accompanies advanced dementia.
Who will be your care partner?
Some years ago I wrote a post with a link to a "bill of rights" for dementia patients and here is a current link to a trademarked bill of rights for folks with dementia. These documents tend to be focused on dignity, maintaining a person's "right of association" with people and places where they are valued and having a trained "care partner." The people I have worked with who have been diagnosed with early stage dementia and who participate in research studies have usually identified a "care partner" because that is part of the preparation for the advancement of the disease.
The dementia directive's choices: freedom from and freedom to…
These older types of dementia directive tend to be centered on holding to a person's traditional preferences. In civil or human rights terms, these types of statements are positive human rights and many are aspirational in nature. But these statements also have an important place in reminding all of us of our inherent dignity, regardless of our cognitive abilities. But many people want to take things further….
How much further? I received a call from someone whose sibling was gravely ill and in hospice care.  While he had been expected to die some days or weeks prior to the phone call, the ill sibling was hanging on by a thread while in hospice care.
The question posed to me was straightforward: can a health care agent for a dying person arrange for getting a prescription for life-ending medication for the terminally person?
The answer is "no". Under our End of Life Options Act, only an adult (in hospice care) who has decisional capacity can seek such a prescription. A person with advanced dementia or someone who lacks decisional capacity cannot get aid in dying meds. The law does not allow an agent for an incapacitated person to procure such a prescription
The terminally ill sibling had a form of dementia caused by major organ failure, not Alzheimer's or another type of dementia which has a disease process of many years and so was not able to assist the dying sibling in this way.
What exactly is an advance directive for health care?
I find this question requires a lengthy answer because "advance directive" can include a medical power of attorney, a living will, along with other documents or directives. An advance health care directive is typically used for setting up the legal framework for someone to name another person to make health care decisions for them (a medical power of attorney) and to provide them some guidance and direction about end-of-life choices (a living will).
This dementia directive has been in the news lately and has been the subject of a couple posts in my listserve communities.  A CBA subcommittee has been formed for this topic, with the goal of providing a suitable form for clients, and yours truly is part of the subcommittee.
So, a dementia directive is a medical directive?
The answer here is a bit tricky! Why? AD is a neurological disease which is generally covered by a medical directive, but there is also AD with behavioral disturbance. The dementia directive falls in the rift between neurology and psychiatry that was created in the last century. For our purposes in Colorado, it appears to fall under the category of advance medical directive, but in other states such as Washington, the dementia directive is a mental health directive.
More about the nuts and bolts of the contents of the dementia directive in my next installment!
© Barbara E. Cashman and www.DenverElderLaw.org 2019. Unauthorized use and/or duplication of this material without express and written permission from this site's author and/or owner is strictly prohibited. Excerpts and links may be used, provided that full and clear credit is given to Barbara E. Cashman and www.DenverElderLaw.org with appropriate and specific direction to the original content.